Digital Hanko stamps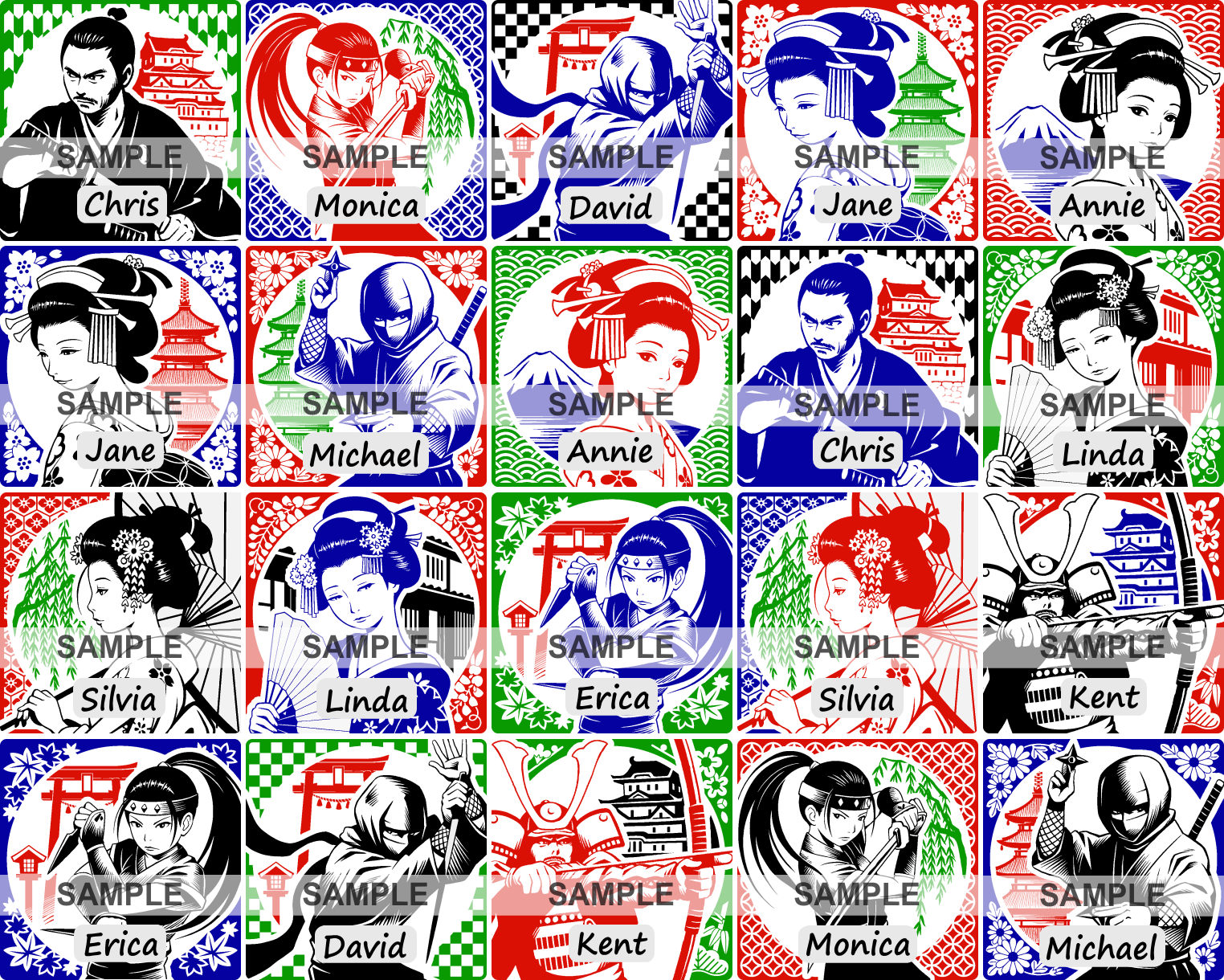 We have newly launched HANKO JAPONISM®-digital Hanko stamps.
■They are not actual stamps but high-quality image files in PNG format (300px).
■Each stamp will be sent as an approx. 10 square cm image file.
■You can resize your image in any size you like.
■Illustrations of "Japan" depicted in simple and understandable ways.
■Your name will be put in them, so anyone who sees them can easily tell to whom they belong.
Used in a wide range of applications
For your profile image on social media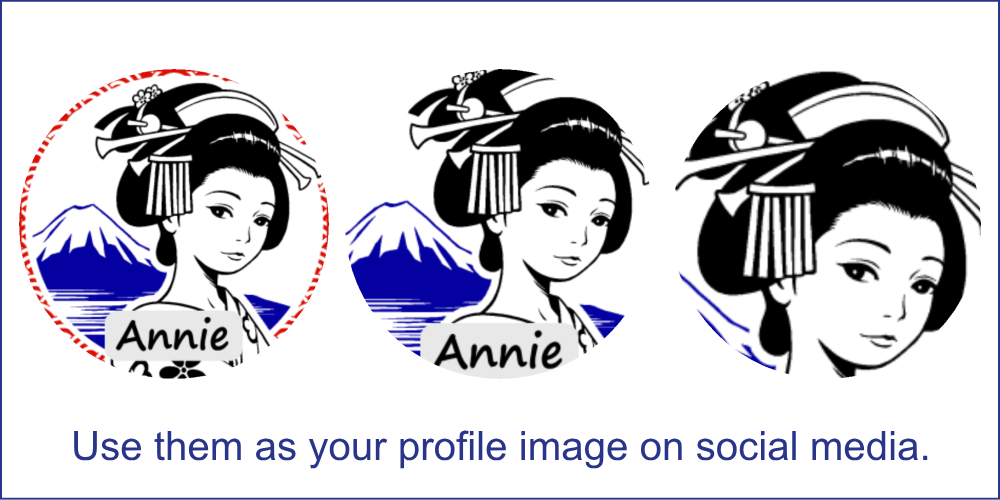 [Notes] The range to be cropped may differ according to each social media.
Embed them directly into the body of your emails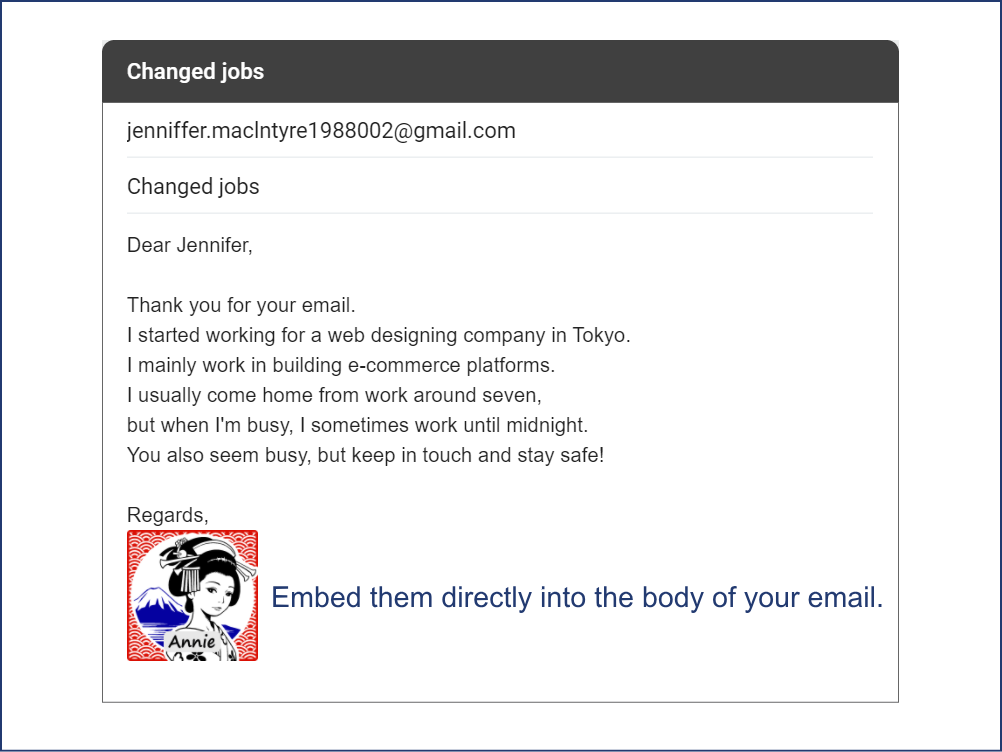 [Notes] They can be pased into HTML format emails.
Insert them into your documents or letters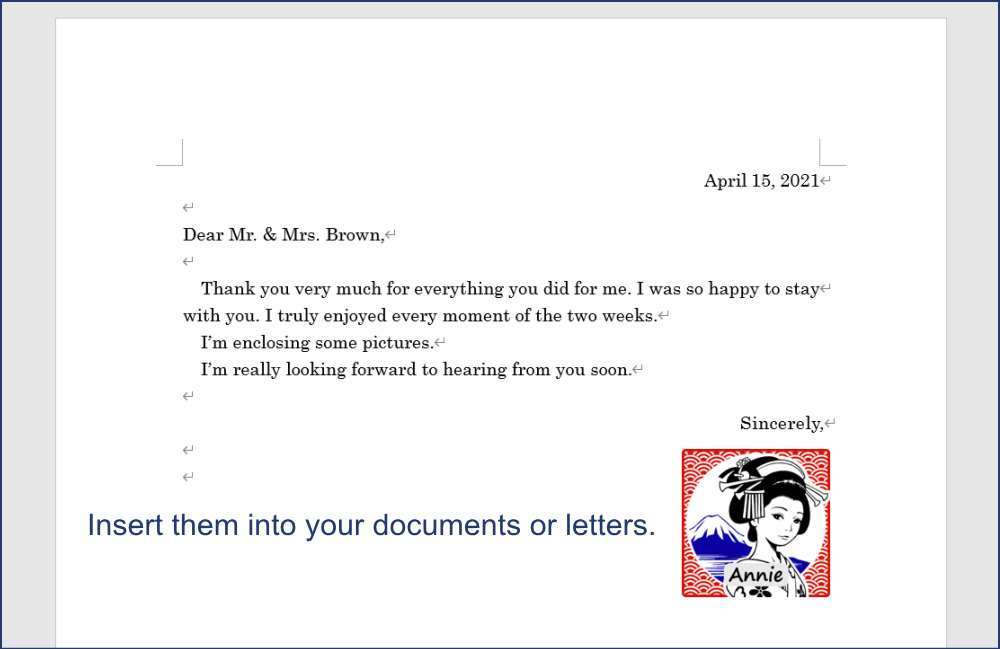 [Notes] They can be insert into as images in a document created by general document creation software.
Prit them out on a color printer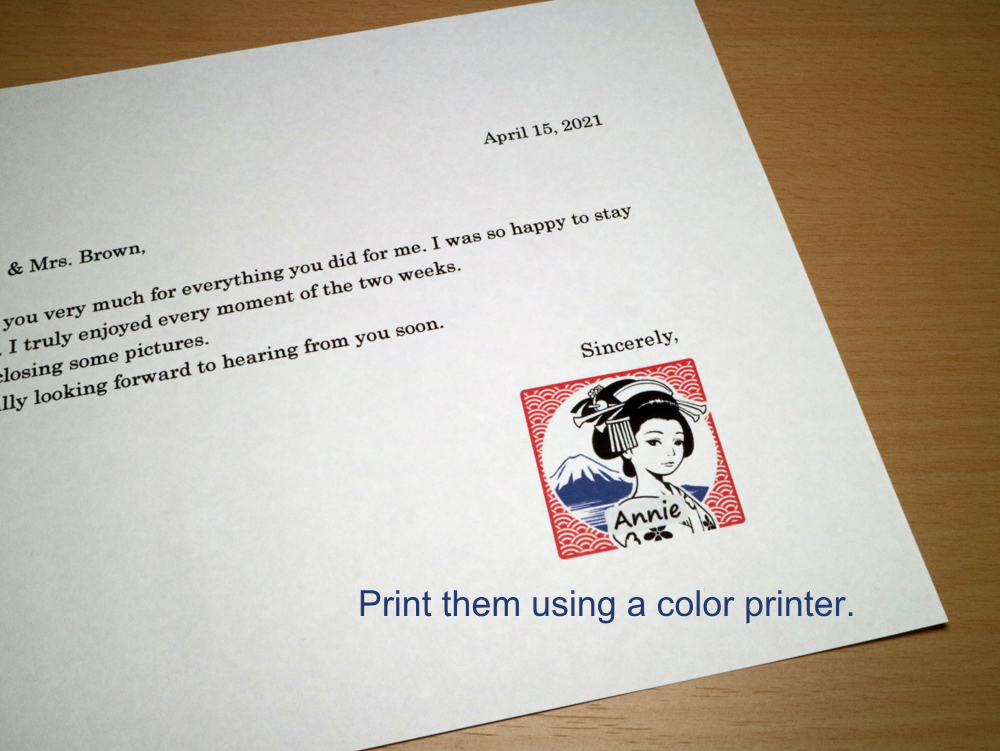 Print them on T-shirts or mugs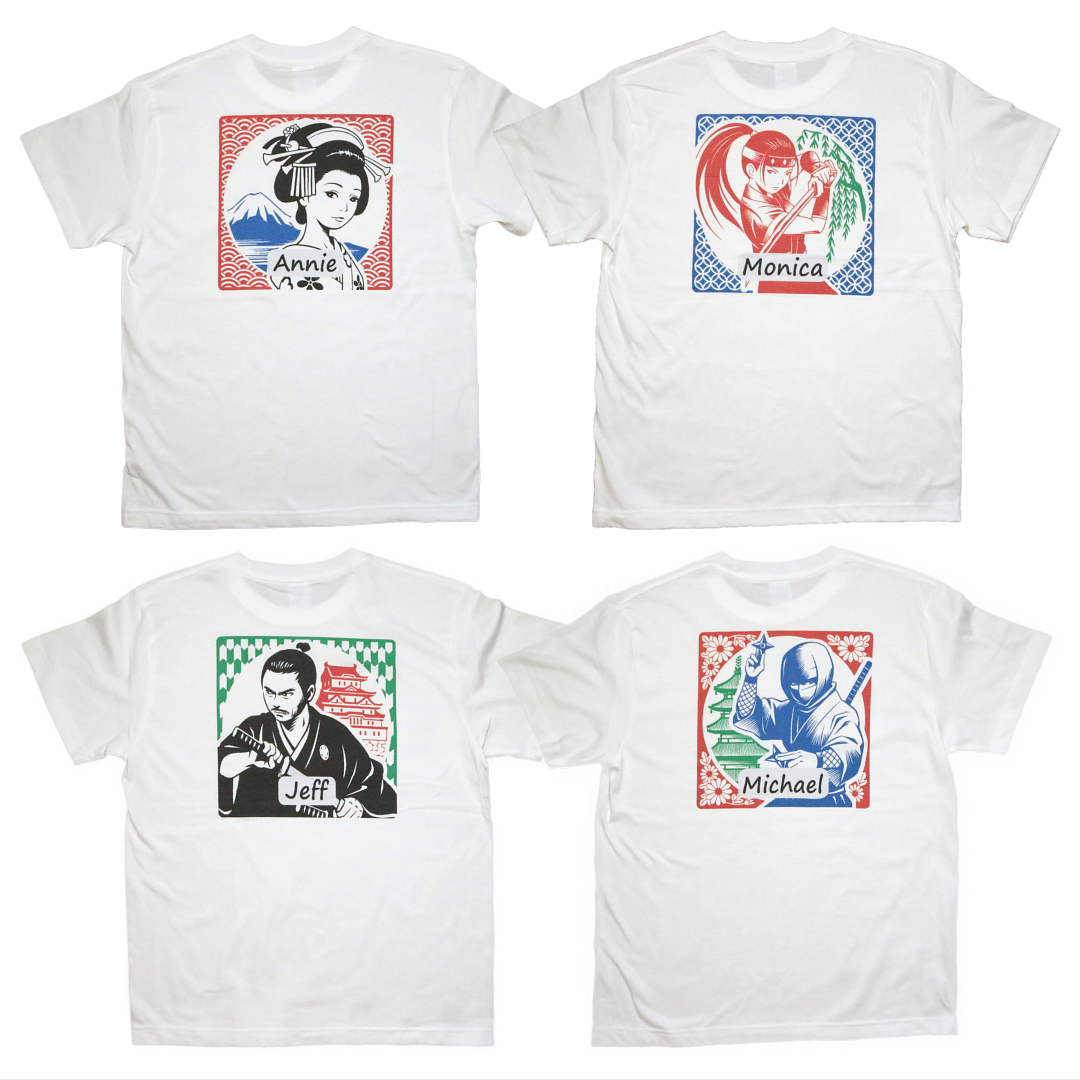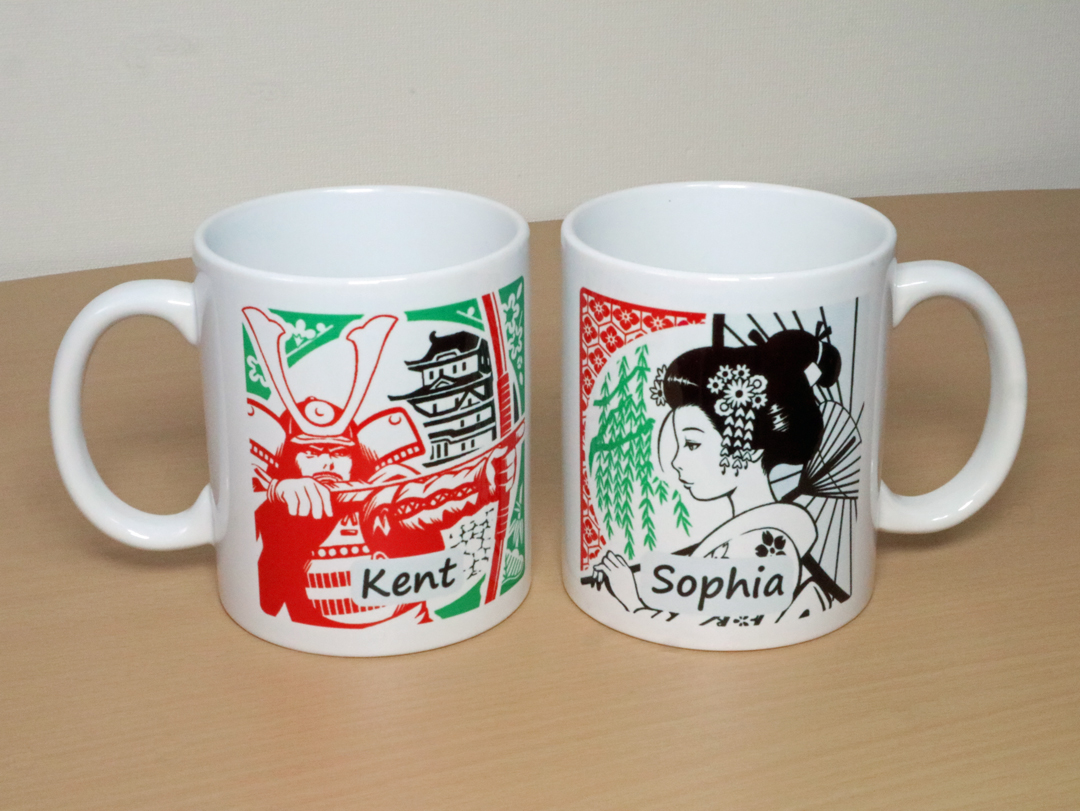 [Notes] T-shirts and mugs are unavailable at our shop.
Be creative and express yourself in a wide range of digital creations.
【Digital Hanko stamps line-up】
Woman in kimono
Ninja(woman)
Samrai
Ninja(man)